New
Content
Upgrade
Package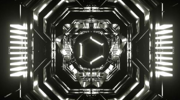 ImageCue offers a new stock content upgrade "Techno" for an incredibly low price. Delivery will start in February.


The upgrade is provided as a microSD Card that replaces the standard microSD card included with the ImageCue unit. The new content more than doubles the number of video loops from 50 to 130, plus 125 static images and 55 new overlays. As before, video playback starts in under a quarter of a second allowing users to live busk video.
ImageCue commissioned development of the new content from up-and-coming VJ and lighting designer, Matt Strang.
The catalog of the new content is available on our documentation page or download it directly here.
A sampler of the new content is available on YouTube: https://www.youtube.com/watch?v=_4pd-KvoopI&feature=youtu.be